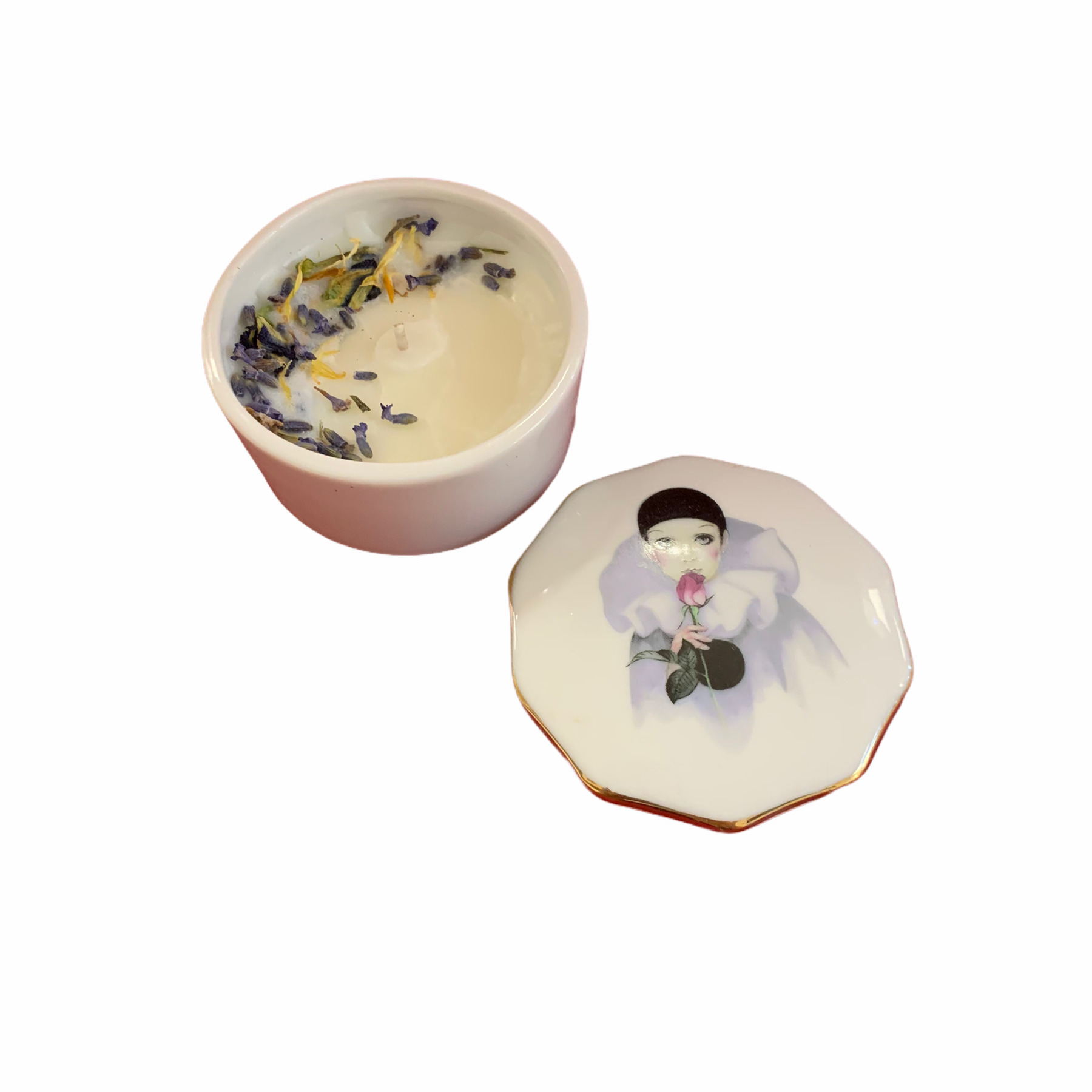 Thank you for purchasing an AIO Deluxe Candle.

Each one has been carefully hand poured in small batches, Scented and some have been decorated using dried herbs, flowers or spices.
This gorgus Vessel will look stunning reused once the candle has been used. 
Candle details:
     Vessel:    Lidded trinket box
     Scent:     Lavender
     Wax:       Coconut / Soy
     Dimensions:
     Other:     Dried flowers
Choose $8 at checkout for standard postage, Urban $12, international tba
CANDLE CARE / WARNING (To prevent Fire & Serious Injury)
• Prior to burning your candle, trim the wick to at least 6mm
• Place the candle on a stable, heat-resistant surface
• Avoid drafts, vents or anything which will catch fire
• Only Burn for 2-4 hours at a time to prevent overheating vessel
• Never leave burning Candle unattended and keep away from Pets, Children and Furnishings
• Don't touch the flame, put flame out safely. Stop candle 6mm before end.
• After use, Recycle by using for storage or replace wax after use