$49 l One-of Boat neck tee - Harakeke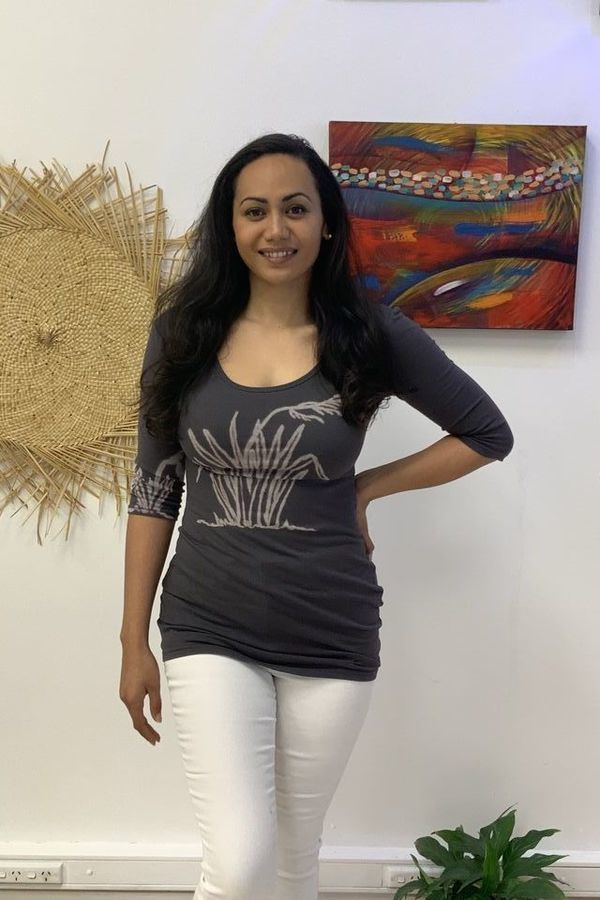 3/4 sleeve, boatneck tees which have been individually bleach painted creating a one-off COVID piece. During the lockdown I didn't have access to my dyes but I had a box of tees, so decided to get creative.

Please add $8 -$12 for postage at Checkout (international tba)
3/4 sleeve, boatneck tees which have been individually bleach painted creating a one-off COVID piece.  During the lockdown I didn't have access to my dyes but I had a box of tees, so decided to get creative.
Be part of the movement to minimise consumerism and take care of our planet.  By taking care of your garment it should last longer, reducing the need to buy, and be in good condition to be able to trade or pass on to someone else.
Wash with like colours to avoid staining
Wash in cold or warm water to reduce shrinkage
Hang Dry, inside out to reduce fading
DO NOT iron on print.  Iron on underside of garment if ironing required.