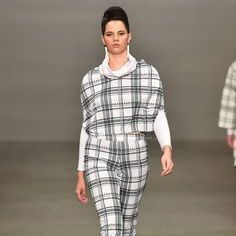 Niho Fusion isna tribute tonour original Māori fashion designers -mour traditional weavers. It references the effect colonisation had on Māori clothing as Māori quickly adopted the blanket in place of their traditional kakahu. This
can be seen throughout images of 19th century photographer Alfred Burton, who travelled through Te Rohe Potae, the Taumarunui and King Country backblocks, taking images of Māori in their natural environment.

As a result of Māori discarding their traditional clothing, in favour of the various new fabrics introduced through colonisation, by the 1950's,the art of weaving was almost lost in some areas. A call to resist the decline of our traditional knowledge went out by the likes of Dame Rangimarie Hetet, who went outside of the norm by teaching people from outside of her iwi, the art of mahi raranga in an effort to ensure the survival of our traditional weaving techniques.
This collection acknowledges the past and asserts a new approach to recalling our history by reconstructng the "colonial blanket" tartan pattern with a popular traditional weaving pattern" Niho",
Niho Fusion asserts a cultural narrative to modern fashion.