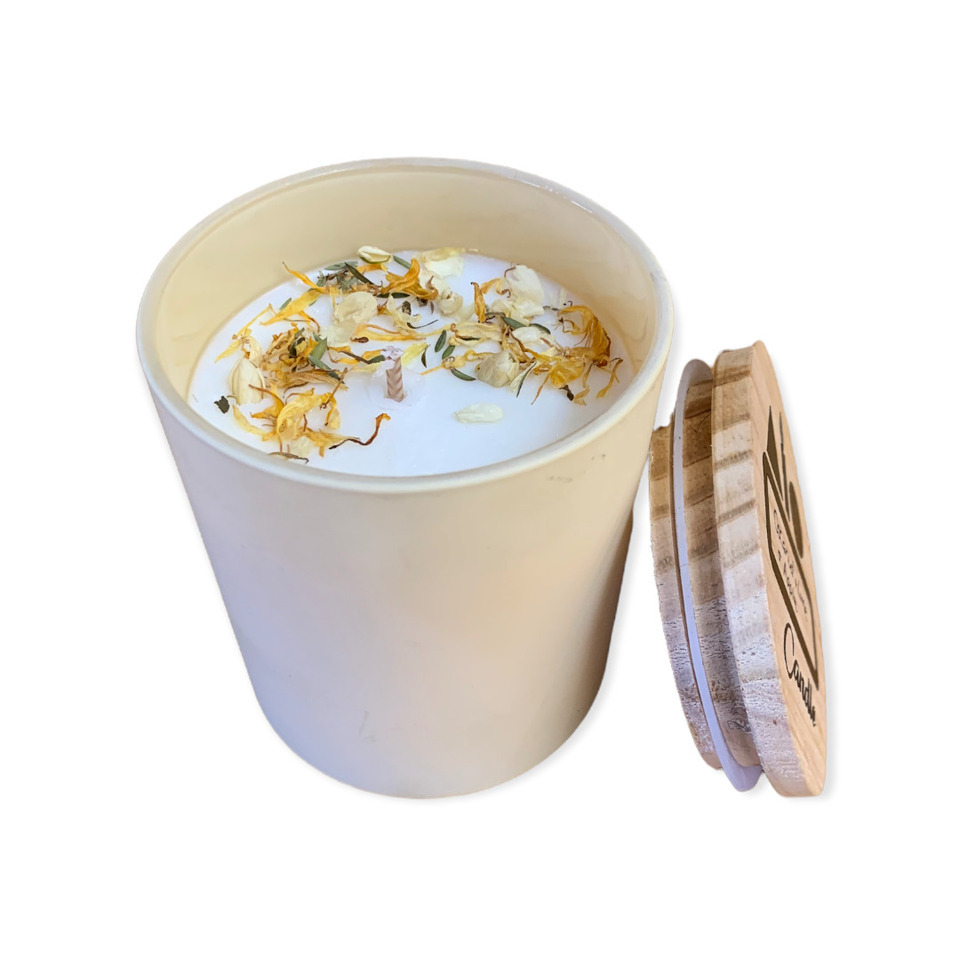 Please add $10 postage
(NZ Residential, $15 RD) at checkout.
ĀHURU ....
A familiar comforting scent …. a reminder of hot tropical summer holidays in this luscious blend of citrus, creamy coconut, juicy passionfruit and florals.
Our Āhuru scented candle is a combination of fragrance oils, soy wax and coconut wax, lovingly handpoured into coloured glass vessels with poutama decal.
Volume: approx 270ml
Burn time: 30hrs
Top Note: Lime
Middle Notes: Coconut, Passionfruit
Base Notes: Vanilla Light musk
Coconut Wax, Soy wax, fragrance oils and Adorned with calendula petals and Jasmine buds